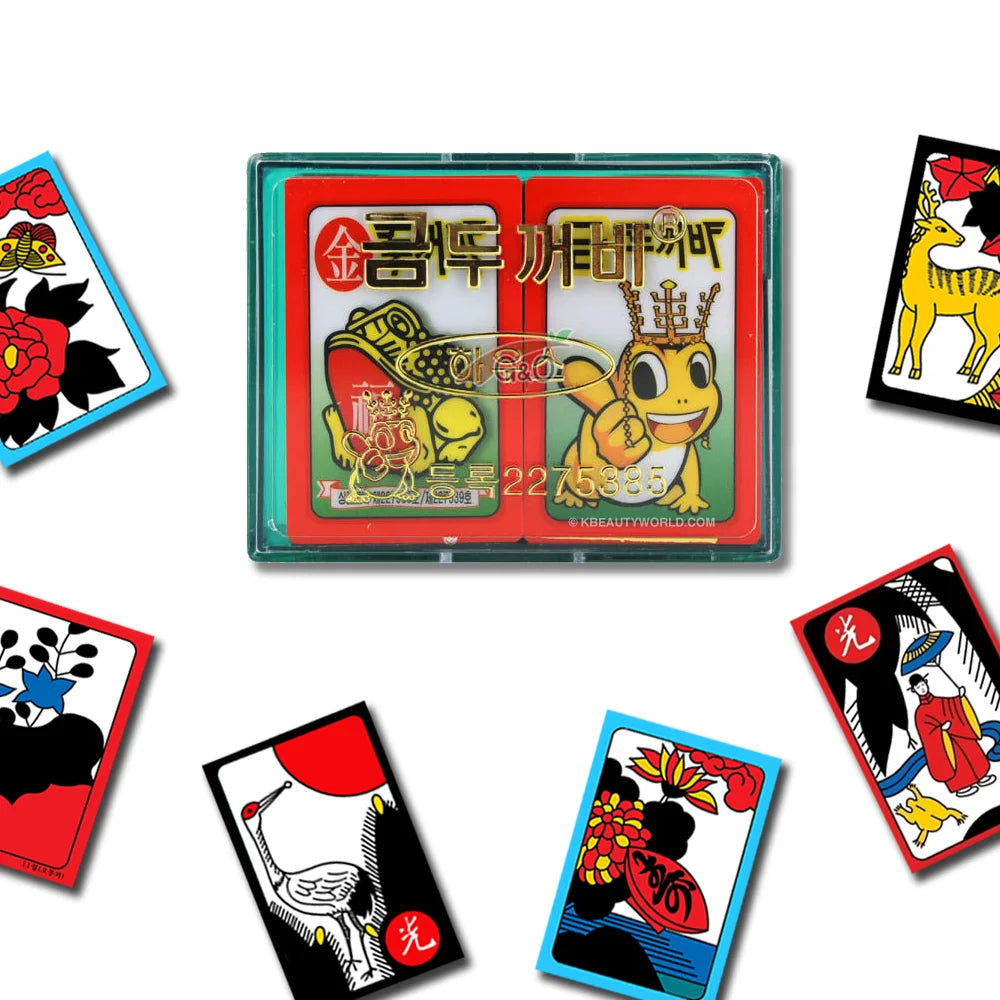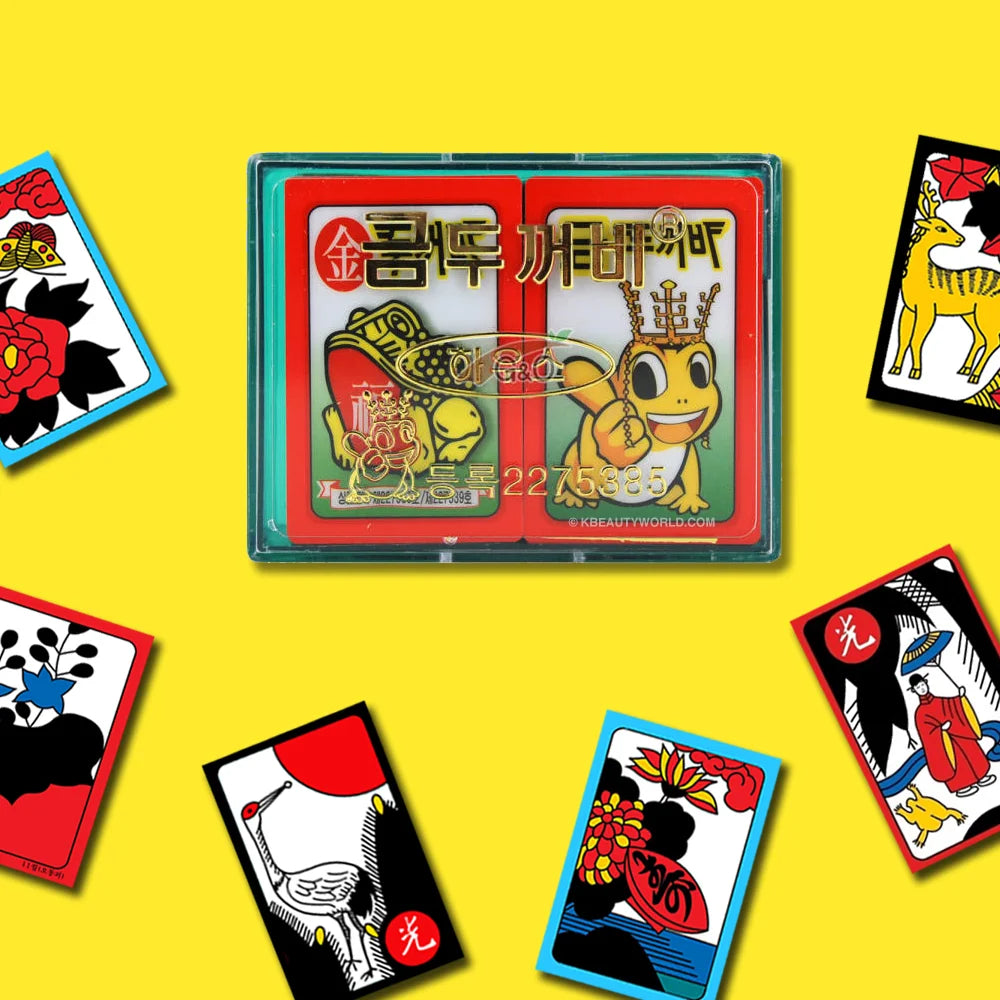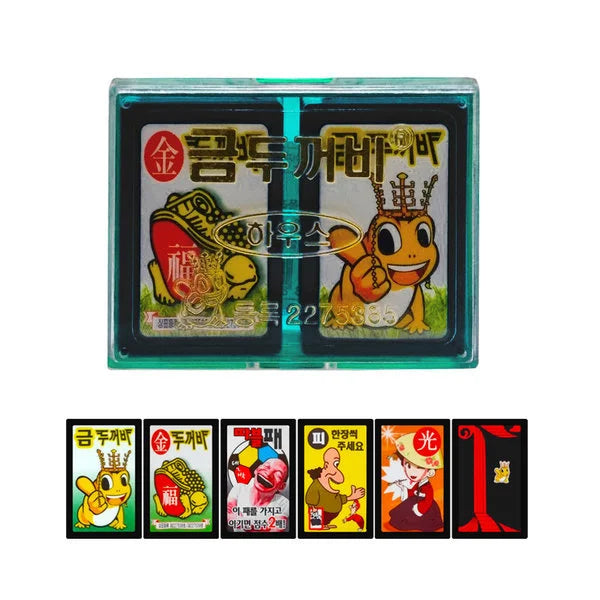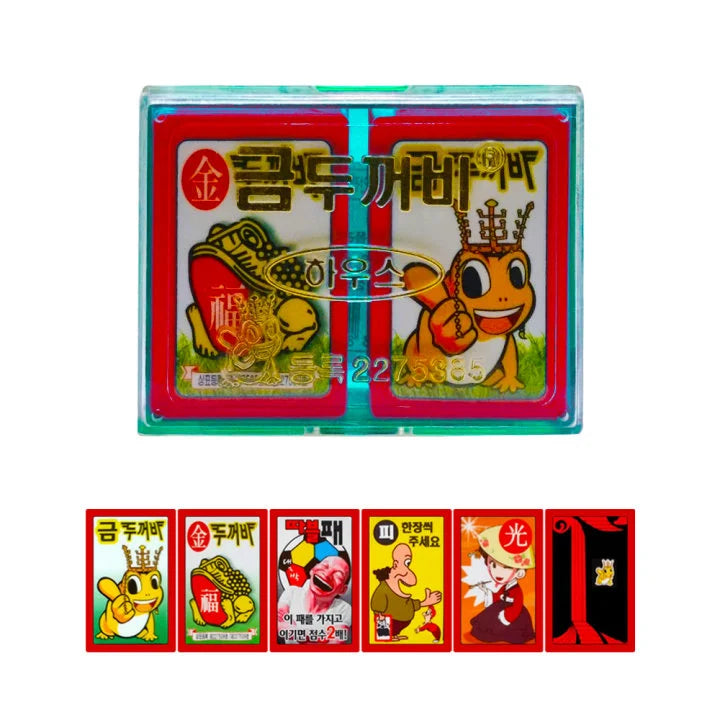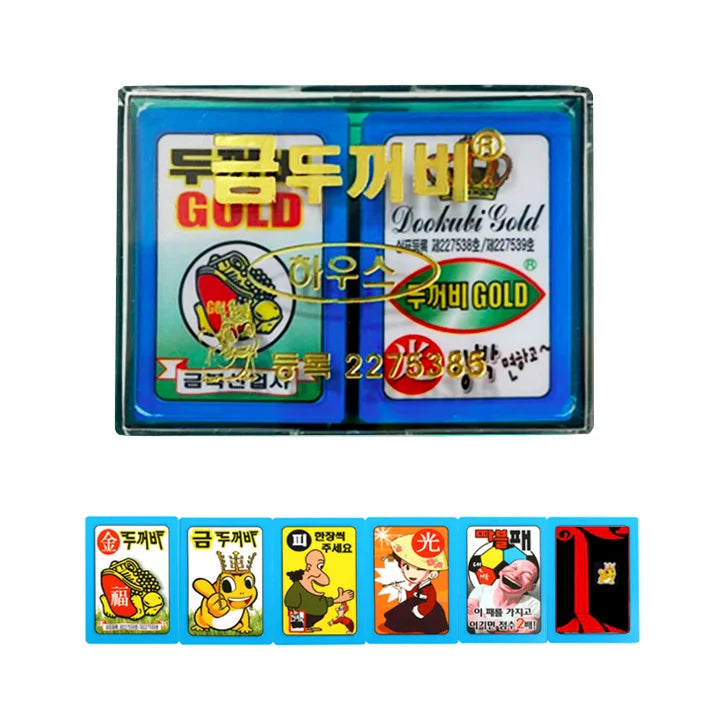 Golden Toad Korean Flower Cards: Hwatu / Go-Stop
Sale price

€20,00 EUR
Regular price
(/)
---
Korean Go-Stop & Minari Playing Cards
Hwatu (화투), which literally means "a war of flowers," remains popular in South Korea, especially among friends and family who gather for holidays such as New Year's or Chuseok (Korean Thanksgiving).
The deck consists of 48 cards plus a few bonus cards—jokers. The primary cards are further divided into 12 months, with flowers and animals representing each month of the year, such as the cherry blossom (March), the peony (June), and the maple tree (October).
The Korean card game is often called Min-Hwatu, Godori, or Go-stop and is similar to the traditional Japanese game known as Hanafuda or Koi-Koi.
You can play different games with these Hwatu cards: Go Stop, Min-Hwatu, Matgo or even Hanafuda.

The Go-Stop game can be played with 2 or 3 active players. If there are more than three players, they wait for their chance to play in the next deal and can be compensated. When only two players play, it is called Matgo (맞고 in Korean). The main objective of all these games is to capture cards in the central layout by matching cards that belong to the same month (flower) while scoring points for combinations between these cards.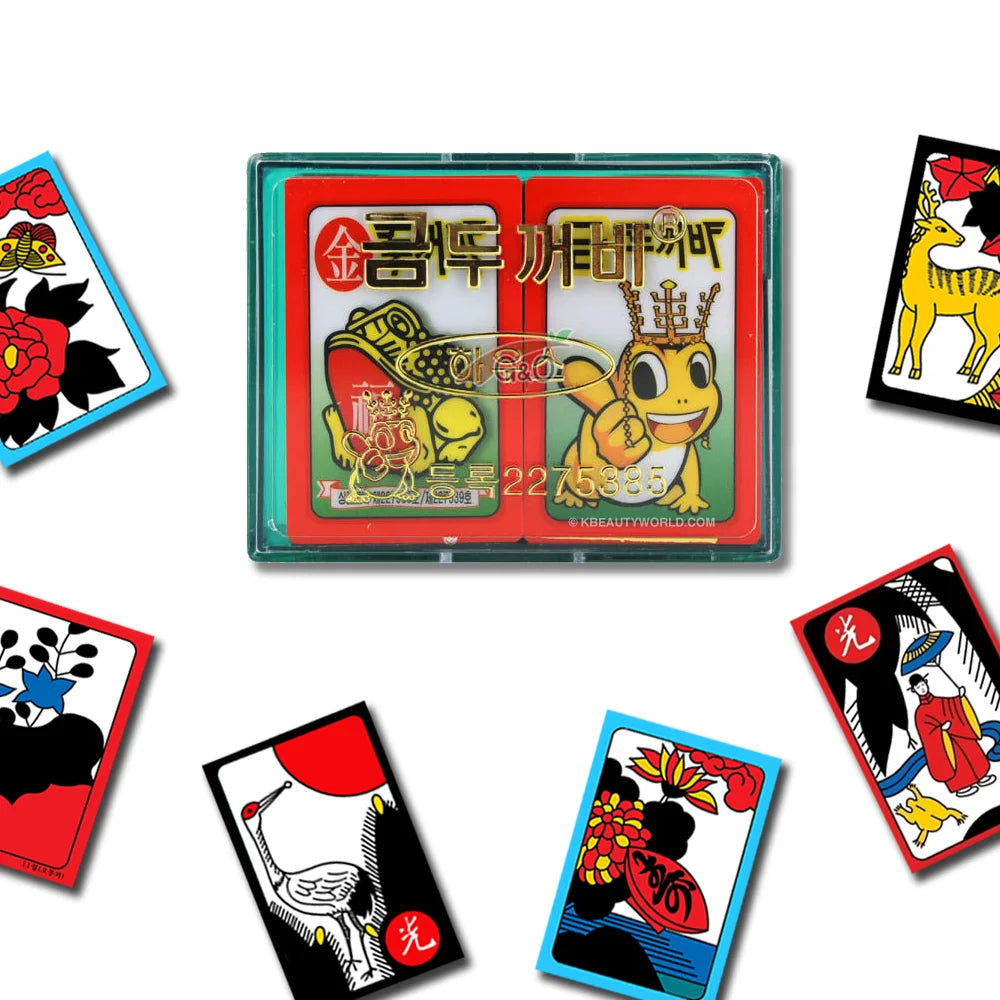 Golden Toad Korean Flower Cards: Hwatu / Go-Stop
Sale price

€20,00 EUR
Regular price
Choose options